Immerse Your Mercedes-Benz In Top Auto Care In Pinellas Park
Your Mercedes-Benz is a luxury machine -- built to pamper you and produce an exhilarating ride, on virtually every road you find. Keep your vehicle in the best shape with routine maintenance and by promptly taking care of necessary auto repairs.  Pickup and delivery available.
We're fully staffed with certified Mercedes-Benz trained technicians who understand the finest and most intricate details of your Mercedes-Benz, whether it's a brand new 2021 model or a classic. Not to mention when you stop by, your needs come first -- whether we're answering questions, throwing in a complimentary loaner car, or exploring financing options on your next service. With Mercedes-Benz Express Service, you can even get many repairs and services completed in less than an hour! Get started today by scheduling service online at Crown Eurocars in Pinellas Park, FL.
Premier Auto Repair Services
Whether you need a tune-up, to buffer out a ding, or to fix an alternator malfunction, we're here for you the entire way. We'll even take a look at any electrical work to help your ride continue to run strong. Whatever auto repair you need for your Mercedes-Benz, our certified technicians will know how to make the proper fix, in a quick and timely manner.
Timely Oil Change Service
When you're coming up on your Mercedes-Benz A Service, or you're approaching the 10,000-mile mark from your last service, you'll want to schedule an oil change to help your motor continue to run at it's peak performance. Plus, you can't go wrong with cleaning out all the sludge, dirt, and debris that piles up in your engine over time. 
Genuine OEM Auto Parts
Looking for authentic and genuine Mercedes-Benz auto parts or accessories that fit your make and model? Stop by our Parts Center to find everything from alternators and camshafts to air conditioning parts and much more. Plus, you'll also find new accessories to add an upgraded and sporty touch to your ride. Best of all, you can order your parts online today from the comfort of your home to save you as much time as possible.
Brake Service
Starting to hear obnoxious and loud noises when you tap the brake pedal? Bonus points if you struggle to come to a stop. When you notice these issues, it's time to schedule brake service so that our technicians can take a look at your drums, rotors, and much more. Brake service is important to help your drive train remain as safe as possible (and to help you avoid fender benders when traffic comes to a sudden stop). Our Certified Technicians have a distinct advantage when it comes to thorough inspection and accurate assessment of a Mercedes-Benz. By only working on vehicles like yours, they have a better understanding of just what it takes to keep it running at peak performance. By accessing proprietary information and analytics, our technicians have a distinct advantage when it comes to servicing your Mercedes-Benz.

Factory Brake Pads Vs. Aftermarket Brake Pads
Genuine Mercedes-Benz brake pads are made specifically for your Mercedes-Benz model. They have been tested by the manufacturer to ensure the safety of your Mercedes-Benz. Aftermarket brake pads can be made of a harder, low-quality material, which will result in premature wear to the rotors. Aftermarket parts also may not live up to the standards of stopping distance and safety that genuine factory parts provide. This could mean the difference between a close call and serious accident should they need to be put to the test.
Recharge Your Battery
It's a good time to get a battery check if you experience any of the following: any lights flickering, dimming of the headlights or hearing the engine struggling to crank. Our certified technicians will not only let you know if your battery's the issue, but they'll also provide a replacement, when needed.
Tire Repair & Service
Got a flat tire or need a replacement? Our Mercedes-Benz Service Center is ready to help you with a new set of tires fit to your specific make and model. 
Wheel Alignment
If you start to feel jerking to one side of the road when you try to drive straight, there's a good chance your ride needs a wheel alignment. After getting your wheels aligned, you'll also notice your tread wearing evenly across both wheels (often extending their lifespan). You'll also experience a boost in performance - perfect for smooth local rides to Largo or a road trip out of state.
Difference Between Mercedes-Benz Service A And Service B
When you drive a Mercedes-Benz, you'll have the option to enroll in maintenance programs to keep your ride running at its full potential and keep you on top of routine maintenance. With A Service, you'll stop by every 10,000 miles or annually and receive the following services:
Oil replacement
Oil filter replacement
Fluid level checks and corrections
Set tire pressure-including your spare
Check your brakes
Every 20,000 miles or two years (whichever comes first), you'll take your ride in for Mercedes-Benz B Service, which takes care of the following:
Oil filter replacement
Cabin dust/combination filter replacement
Fluid level checks and corrections
Tire pressure and inflation check and corrections
Brake check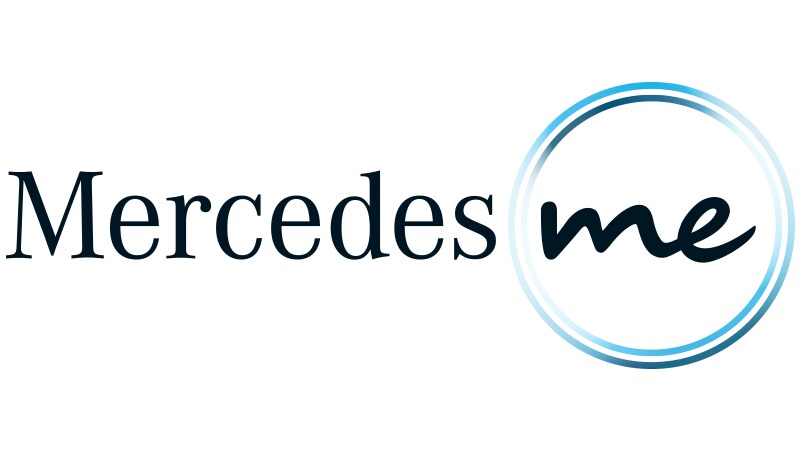 Mercedes Me Benefits
Start your engine - anytime, anywhere. With Mercedes Me, you can access your vehicle from anywhere. Depending on your model, you can start the engine, lock or unlock the doors, track your vehicle and more. You can even activate certain features using Google Home or Amazon Alexa. The 'Maintenance and Service' feature will keep your vehicle in peak condition. You can also view your maintenance plan and warranty info or schedule service at a nearby dealer. Mercedes Me also include Collision Assistance for minor accidents. Use the Mercedes Me app, available on iOS and Android, to submit your information for quick and easy repairs.